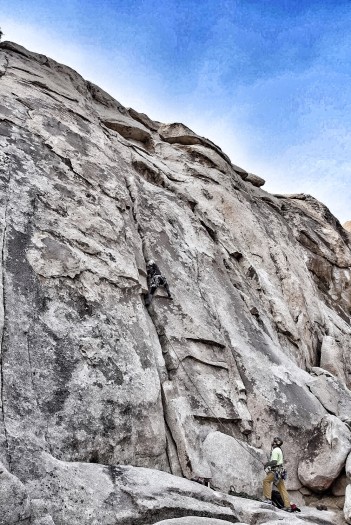 A Joshua Tree Classic trad route. First accent was made by Chris Wegener and Roy Naasz in 1973.
Climbers from all over the world come to Joshua Tree National Park to experience world class climbing and often wait in line for this awesome route to become available.
White Lighning offers a variety of moves from stemming, to friction, crack climbing, face climbing, you name it this route has it.
If you are giving it a shot, make sure to bring a 70m rope to rappel from the top. A 60m rope won't make it to the ground.