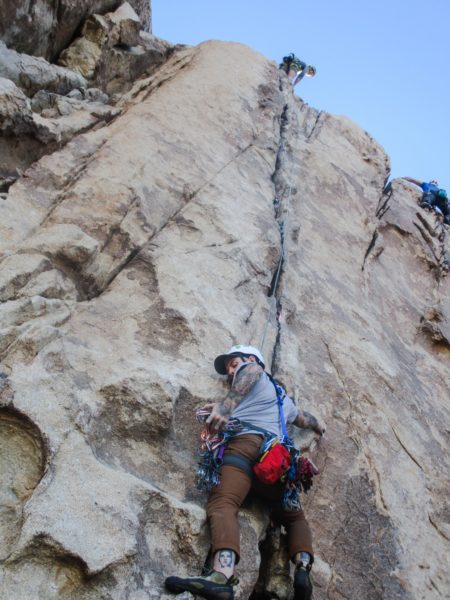 Buddy climbing Mr. Misty Kiss on Dairy Queen Wall Right Side at Joshua Tree National Park, California. Jim is at the top, working the top belay.
This is pretty cool close up of the route. It looks like there is a good combination of crack climbing and knobs to stand on while placing gear.
Mr. Misty Kiss follows a straight line, which makes this a great route to practice placing pro. Route is about 60 feet, rated 5.7, it can be done with a single rack and its first ascent was by Dan Ahlborn and Tim Powell in 1976.