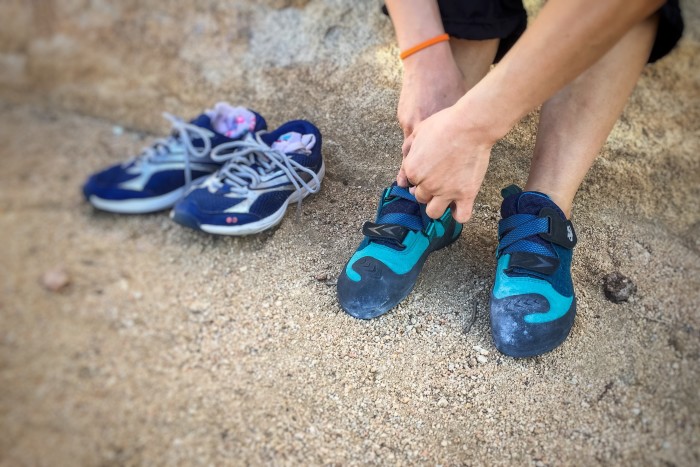 There are many reasons why visitors from all over the world come to Joshua Tree National Park each year, and rock climbing is one of the biggest ones.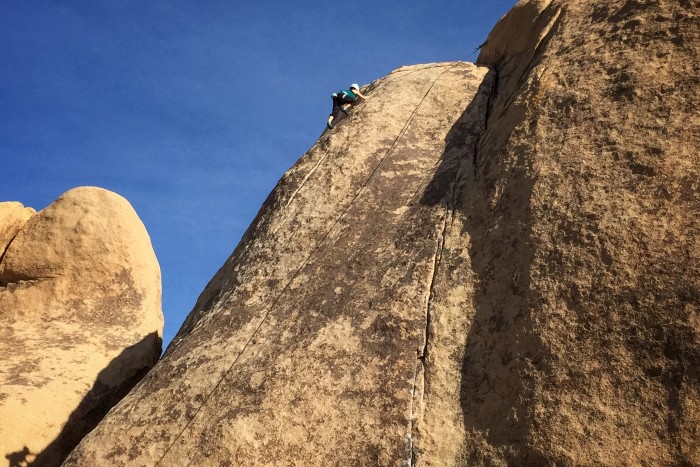 Taeko, an avid climber, came to experience the breathtaking scenery of Joshua Tree's desert landscape. She has been climbing for some time and in the last few months has managed to take rope and lead courses. Her desire to learn is evident and refreshing.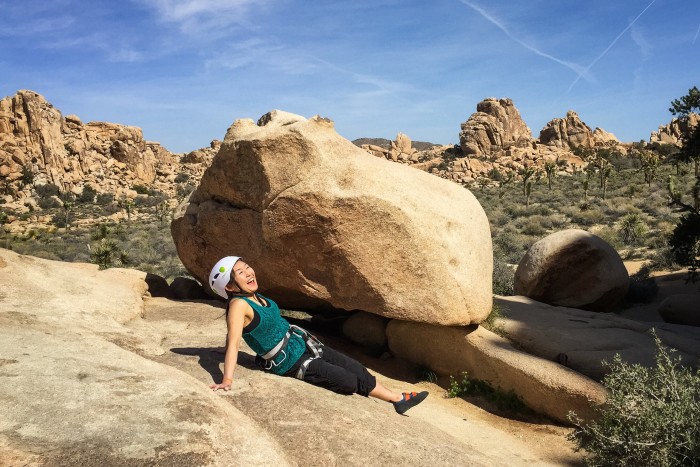 When we come across individuals like Taeko, we get inspired and are reminded of the ginormous difference a few classes can make for someone who so recently became interested in the sport of rock climbing.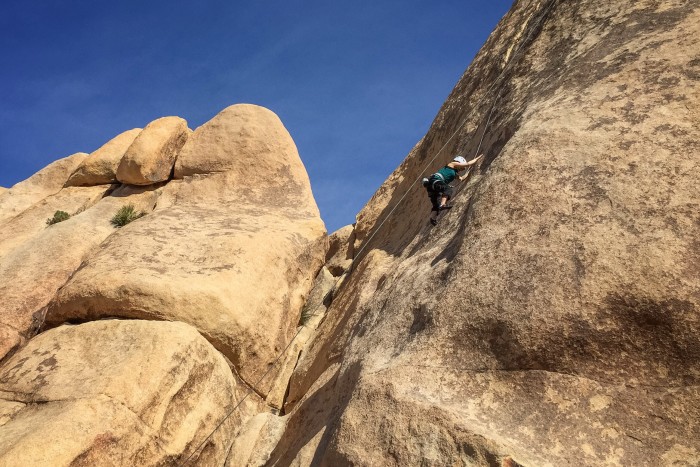 She climbed Swing Low 5.8, R.A.F 5.9, and Battle of Britain 5.10b in Echo Cove. For someone so new, this are incredible accomplishments.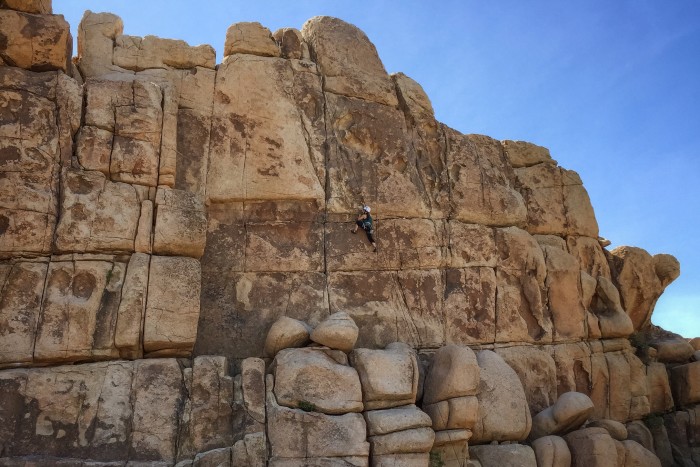 Then went over to Thin Wall and climbed Butterfingers Make Me Horny 5.8, Count on Your Fingers 5.9, and Child's Play 5.10d.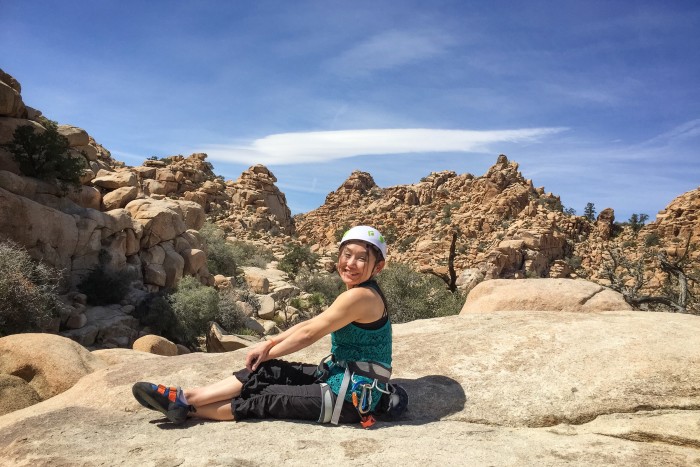 Taeko is a great addition to the climbing community. She is strong, determined and has the right attitude.
While walking thru the park and between climbs, she would pause to look around and couldn't help herself from saying, "wow, I could be here everyday…".
If you haven't paid a visit, we recommend you take a day trip. You won't be disappointed.