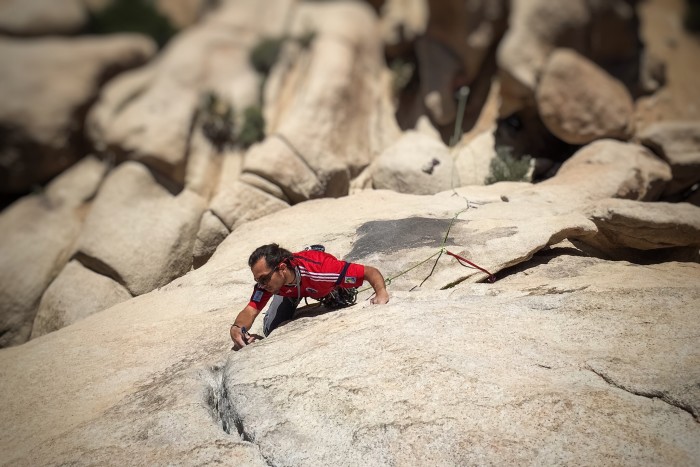 What is Traditional Climbing?
Traditional climbing is a style of rock climbing in which a climber or group of climbers place all gear required to protect against falls, and removes it when a passage is complete.
What is the best way to learn traditional climbing?
If you want to become a traditional climbing leader, the best thing you can do is follow a leader and clean their pieces.
Get a beginner rack with cams, nuts and even some hexes and practice placing them in different cracks. Place and remove all the pieces on your rack, and continue to do that in diferent places 50 or more times.
As a trad novice, chances are high that you will be mostly climbing with other trad novice who are probably only slightly more experienced than you are.
It's rare to find truly experienced traditional climbing leader who will want to sacrifice their day to climb easy routes with you.
Therefore, it's more than worth your money and time to hire an experienced, certified climbing guide to teach you how to trad climb. Traditional climbing classes provide an optimal way to learn skills set required to send safely. Learn to manage your rope, route finding tricks, solid gear placement and removal, lead belay and communication.
Lead your first route. Make sure your pick a route that is well bellow your most comfortable climbing level, two to three grades lower. Practice while on top rope and have your partner check your pieces.
No matter how many routes you follow, how many books your read, or how many videos you watch – there is no substitute for experience. At some point you will feel ready to take on the real lead and when that moment comes, you will know.