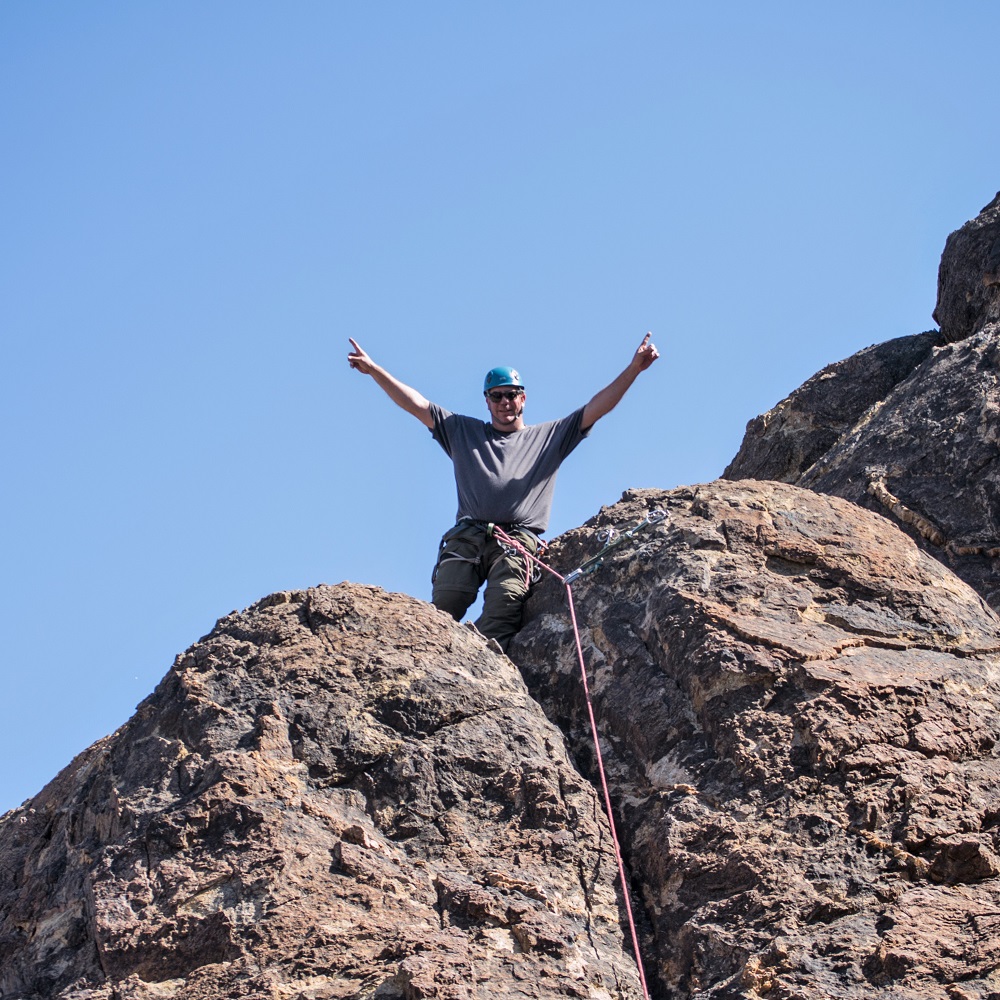 If you are a complete novice to rock climbing or a beginner who wants to transition from indoor to outdoor rock climbing, your next step should be an outdoor class.
Take a Beginner Rock Climbing Class
After taking a beginners class, you will have sufficient knowledge to tie yourself onto a rope, belay a climbing partner, climb rock walls using proper technique, use basic rock climbing vocabulary and most importantly; climb safely.
What is the next step?
Once you have completed a beginner class, the very best thing is to do is practice (indoors or outdoors). Practice what you have learned while focusing on learning the proper technique to complement the efforts you and placing on climbing.
How long does it take to become good at climbing?
The beginning stages of a novice climber are the most important, since technique and skills are key to reaching goals. Learning and mastering the proper technique will take some time, but it will be all worth it in the end.
The amount of time it takes, is entirely up to you. It is all dependant on every single person's ability to coordinate body movements and balance, plus the time actually spent practicing. In so many words; it is different for every person.
Learning from experts in the field will help you master the skills faster and more efficiently. Professional rock climbing guides have extensive training in teaching the skills set, while molding to different styles of learning.
Take the next step and sign up for a class today!