You are now part of the outdoor revolution of people who are breaking the norm and boredom of staying indoors, and hitting the road in search of new adventures.
Small compact economical or fuel efficient electric cars are a thing of the past – because they don't have enough room to hold all your new activity toys.
But who cares! Now a days, an SUV gives you pretty good gas mileage anyways. Nothing against mini cars, just not my cup of tea.
I am in the lookout for some new outdoor sports utility all-wheel drive vehicles that can take me through the off roads of Sedona, dirt roads of Big Bear, car camping at Joshua Tree, and comfortable enough to take my family to the LAX airport.
Shopping around I found a couple of really cool options. From upscale to economical and here are the few that stood out to me the most:
2017 Subaru Outback
The Subaru Outback now comes with an impressive and super efficient up to 32/25 MPG (hwy/city), symmetrical all-wheel drive, 8.7in ground clearance, flexible cargo-carrying options, their own model boxer engine, eyesight technology that monitors traffic movement and helps you stay safe, blind spot detection and rear cross-traffic alert system, premium audio with 12 speakers and 576-watt-equivalent amplifier (so you can rock your world loud!), high resolution touch screen, SiriusXM Satellite Radio, and you can build a custom vehicle that fits your needs. Subaru has been in the industry for a very long time and it's past reports show it to be a very long lasting, safe and reliable option. It's also one of the most affordable SUVs in the market. I love their heart warming commercials, because they market to families and outdoor adventure seekers – so you will always find beautiful smiles, candid moments and amazing scenery on their TV commercials.
2017 Land Rover Range Rover Evoque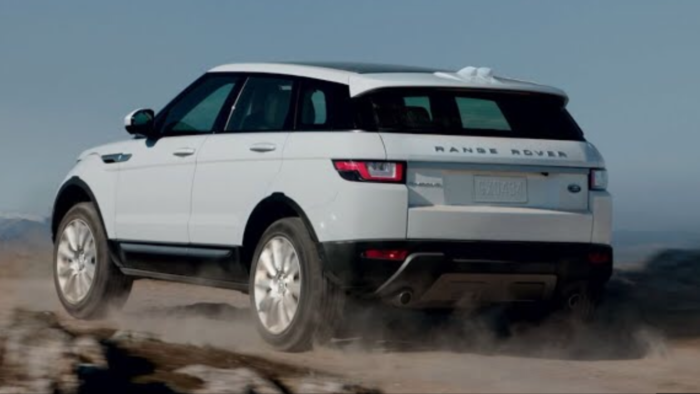 Land Rover built the mother of all SUVs with this one. With five models, including a convertible! Now, you have to agree that the concept of a convertible SUV is simply genius! I just wouldn't want to go off-roading in a convertible….. duuuhhh! It's technology extends from its engine to the driver, with driver aids full parking assistance and surround camera system for a near 360 degree view. If you hit something while parking with one of these puppies, you probably shouldn't be driving anymore – haha.
2017 Jeep Grand Cherokee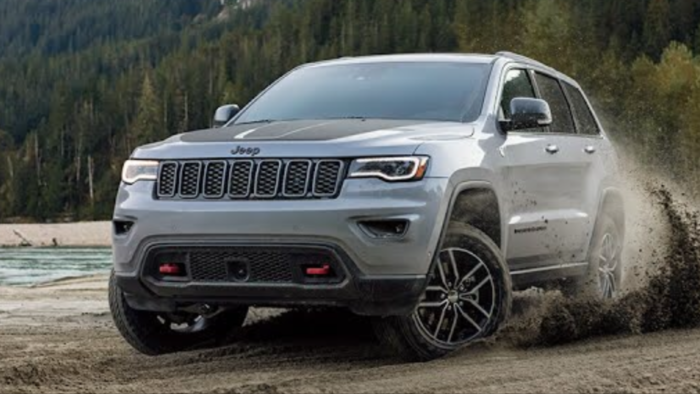 Jeep has always distinguished itself for be a rugged animal of a vehicle for rugged people. They had made their latest models less boxy and more sophisticated, but still keep the outstanding capability. With four-wheel drive, you get exceptional control off-road and in the snow. Is advertised as a luxurious but still adventurous vehicle. It comes with built-in features that help when your vehicle loses traction and alerts of potential hazards.
2017 BMW X5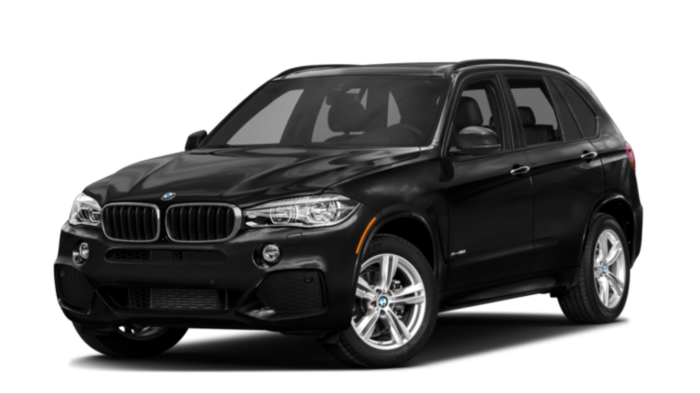 The BMW X5 is advertised as a Sports Activity Vehicle. Just like all the other models, it has great horsepower, three row seating and drive assist technology. Besides their large cargo space, it comes with optional Wi-Fi Hotspots to keep you connected on the go (BUT WHY!), and parking assistance makes fitting into any spot a breeze. Obviously, these model fits well with those who work hard to play hard, since its pricing is a bit higher that it's competitors. It's hard not to stare at this model's interior and exterior design. If you drive to cold places, your passengers can enjoy the heated second row seats and you as the driver can warm up your hands on the heated leather-wrapped steering wheel.
2017 Ford Explorer

The Ford Explorer is now marketing to adventurous individuals. Is not longer about the comfort, but about how comfortable can you be while traveling to new places and experiences. This sport model comes with a 3.5L EcoBoost power-train, intelligent 4WD, premium 500-watt Sony sound system with clear phase and live acoustics, led lighting (so you don't kill your battery looking for chump change while parked), three-row sitting for up to seven passengers and reverse sensing system. I think this technology is just about standard with most vehicles nowadays.
2017 Ford Escape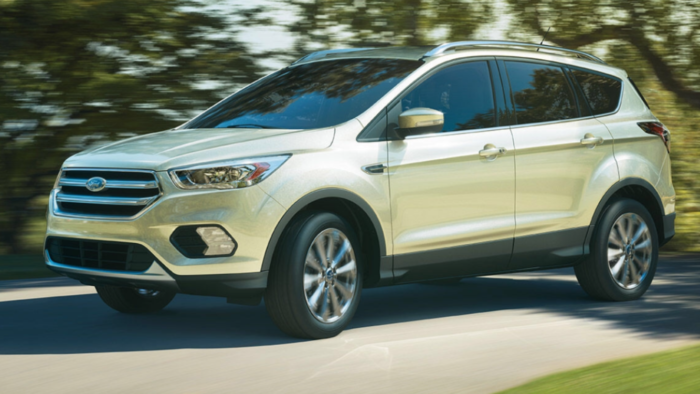 For those who love road trips, the Ford Escape give you great city/highway mileage (21/29) which is pretty good for an SUV. These new line of smart SUVs comes with unintentional lane drift alert technology, warnings when there is a vehicle in your blind spot, tight parking spot auto-maneuvering, foot-operated lift-gate to open your trunk with just a light kick, auto start-stop technology to help you save fuel when driving in the city and you can even start your vehicle remotely.
Sportsmobile 4×4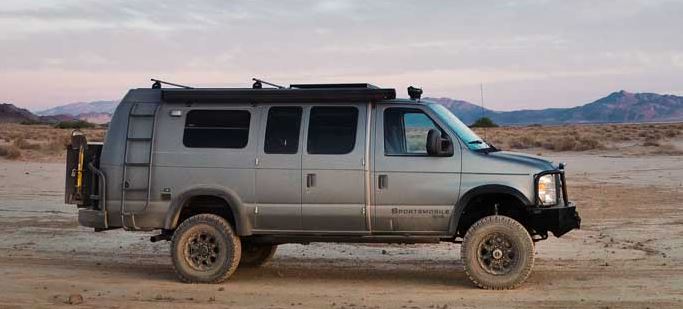 The Sportsmobile… hmmm. I can not even describe this beast of an option. I guess that is a good description for them – BEAST! I found my dream outdoor vehicle. I am a rugged "do it all" kind of person, so when it comes to traveling on vehicles – whether it is for a road trip, camping or just making sure I have all my gear AND enough room to take a nap after a three days mountain climbing – I like my vehicles to be BIG! WHY? Well here is why:
Oh you didn't get enough? Here is another one:
Enough said.
Yea and if you get a diesel engine you really hit the ball out of the park!
As you can see, there are options for every person and every budget. Regardless of your activity choices, there is a sports utility vehicle out there for you. Take your time doing the research you need, because making a purchase is a big commitment – it will be with you for years and want to make sure you really like it.
I hope these few options help you in finding your perfect outdoor adventure vehicle, so you can start planning your next outdoor travel adventure soon.
---
List of Vehicles and Website links:
2017 Land Rover Range Rover Evoque