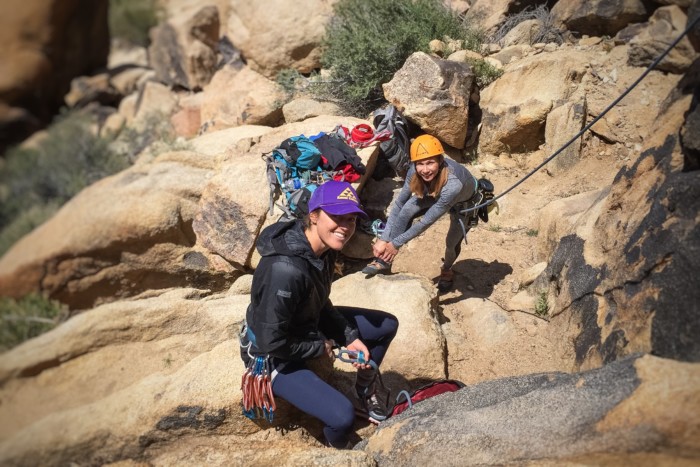 Looking for a cool outdoor adventure? Climb a rock wall! Because you have done it all and now is time to explore the vertical world of rock climbing.
Come solo, bring your family or friends; either way professional instructors will guarantee a great time.
Rock Climb Every Day; your #1 choice in outdoor rock climbing adventures and classes in Southern California, Los Angeles and Joshua Tree National Park.
Stay safe; climb on!