It's raining, it's pouring, the old man is snoring . . . blabla You want to rock climb, but weather conditions are horrible and you need to get your fix. It's time to give in and do a little indoor climbing – I know! Is not the same and will never compare to climbing outdoors, but you need to climb something.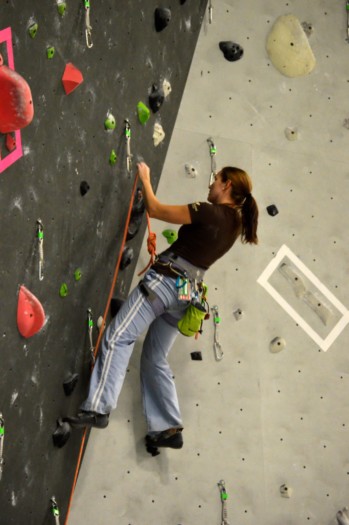 Some people chose to climb indoors for convenience and others for training purposes. So for those climbing fanatics who need to get a few routes in on a rainy day, we have compiled a list of local Southern California indoor rock climbing gyms you can visit.
Southern California Indoor Climbing Gyms
Top Out Climbing – Santa Clarita
Boulderdash Indoor Climbing – Thousand Oaks & Los Angeles
The Stronghold Climbing Gym – Los Angeles
LA Boulders – Los Angeles
Cliffs of ID – Culver City
Rockreation – Los Angeles
Rock City Climbing – Anaheim
Sender One Climbing – Santa Ana & Los Angeles
Hangar 18 – Riverside, Upland, Los Angeles
Mesa Rim Climbing – San Diego
The Wall Climbing Gym – Vista
Rock Fitness Climbing Gym – Wildomar
Desert Rocks Indooe Climbing Gym – North Palm Springs
Vertical Hold – San Diego
That many should give you some pretty good options for next time you want to get a good workout.
When you feel ready to expand your indoor badass skills and break into the outdoors, our staff at Rock Climb Every Day will be here for you (when is not raining, of course!).