Ever wonder what great outdoor activities for couples you and your significant other can plan? Well, you have come to the right place.
We love sharing the joy our outdoor adventures bring everyone, but we want to take it to the next level and share some other great outdoor activities you both may enjoy. Starting with our very own, of course! And moving on to other favorites….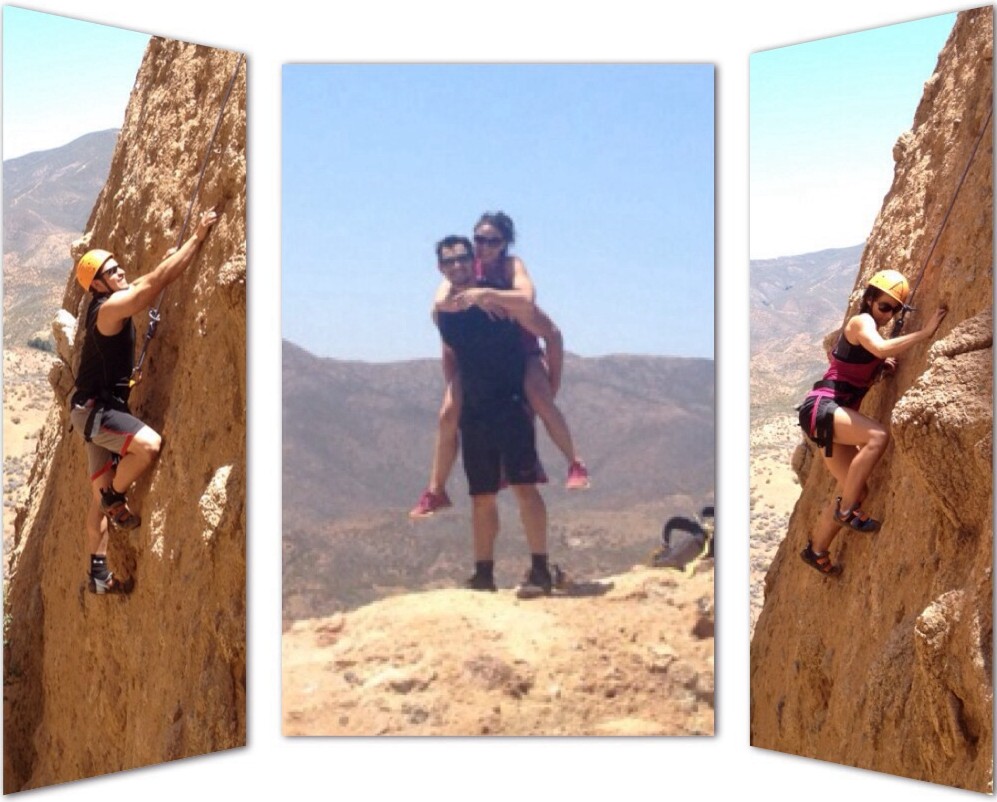 Here are a few ideas:
Beginners Intro Rock Climbing Class –  includes 4 hours of hands-on training in all basics and fundamental skills needed for rock climbing outdoors.  Whether you are new to rock climbing or want to graduate from an indoor gym to rock climbing outdoors. All equipment is provided and you get the opportunity to practice with professional rock climbing instructors. No previous experience is required.
Half-Day Rock Climbing Adventures – 4 hours of clip-and-go fun climbing as much as you can! Adrenaline rush is often part of the experience. No previous experience is required. You and your loved one can cheer each other to success!
All-Day Rock Climbing Experience – this works just the same as a half day adventure, but it includes a picnic lunch and full 7-hour day of climbing. This is for the rugged and those with more endurance than average individuals. Usually, a half day adventure would be enough to tire you out, but if you're already athletic and don't tire easily a full-day will be perfect.
Batting Cages – lets face it . . . men and women love hitting things, so what better way to let it all out than to enjoy a day out at the batting cages. Make it even more exciting and find one that is not too busy, has picnic tables, has some shade, and take breaks to have some snacks/lunch.
Archery Class – cupid does it better, but you can still give it a shot! Haha
Horseback riding – is not as difficult as it used to be. Now a days, there is lots of places with more availability than ever. Horses need people's attention too. Most are trained to follow a trail, so you don't even need to know how to ride them. Most places also have a great little restaurant next door you can visit after your horseback ride.
Golf – you can play grown up golf or miniature golf, but you both need to prepare to stand up and walk all day (bring comfortable shoes!).
Ice skating – there is nothing more romantic then falling on the arms of your lover, or not. Just make sure is an outdoor skating rink! They usually play great music and have awesome outdoor lighting.
There are many great activities in Los Angeles available for everyone. No matter what you pick, great outdoor activities for couples bring the perfect sceneries to take photos and capture great moments, so make sure to pack your camera and don't forget all the little add-ons that can compliment your day (snacks, picnic, etc… and a big smile).