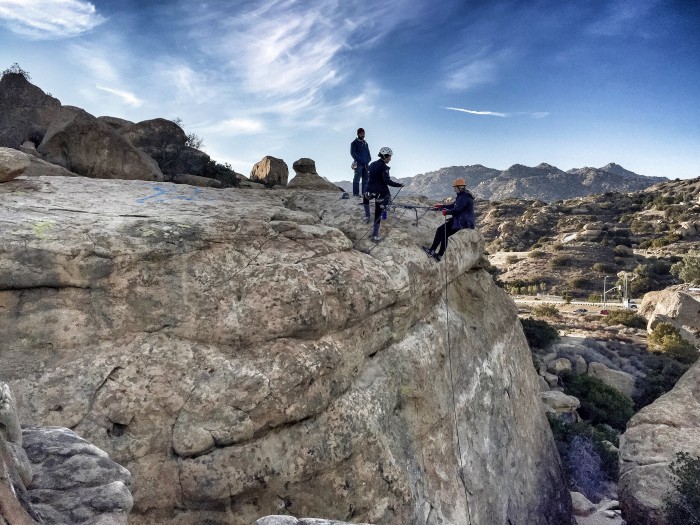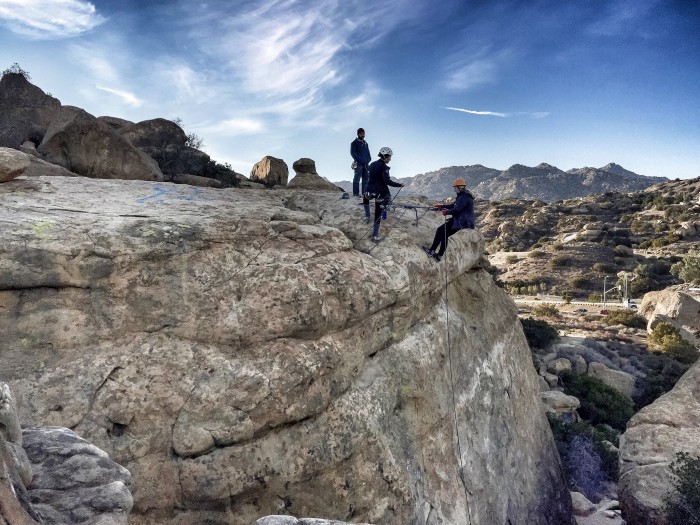 A Rock Climbing Guide or Climbing School is the Southwestern's "Leader in Climber Education." Offering courses for everyone from gym climbers wanting to start climbing outdoors and people who have never climbed to the seasoned climbers with years of experience wanting to push their climbing to the next level. Our rock climbing courses are unmatched in quality and content, because our instructors are the best in the industry. We teach our programs here in the Southwest and have experience instructing across the USA and internationally.
What is a rock climbing guide? Is an individual who has undergone extensive training and has received certification. This person can handle technical terrain, move efficiently thru this terrain, focus and deliver climbing education and skills to clients, can teach safety and fundamental skills needed to climb outdoors and can manage risk in a group setting.
It is possible to learn more detailed information from a certified rock climbing guide, than with a non-certified person. You can rest assure that the skills learned with a certified rock climbing guide go through the appropriate guidelines set by the UIAA, which also set the standards for all climbing equipment.
Our Climbing School headquarters is based out of Southern California. We pride ourselves in offering you the highest level of instruction and expertise. We offer world class climbing in Joshua Tree National Park, California and Southern California. Let a professional rock climbing guide take you on a fun rock climbing adventure.