When it comes to doing our jobs, we strive to always do our best and make sure we are knowledgeable enough to conduct our daily duties. This same concept applies to many aspects of our lives, not just work. So when we get outside and do activities for fitness or entertainment it is important to educate ourselves on the best ways to do them.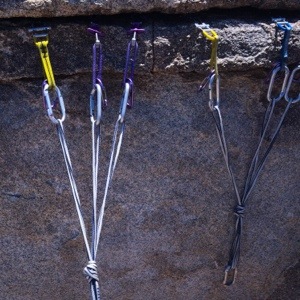 We encourage you to do the same with your climbing routine. Educate yourself in the rock climbing field. Get into the habit of educating yourself in the physical, mental and technical aspects of the sport. It is important, if not vital, to be as knowledgeable as it is possible when your life is dangling on a rope or on someone else's hands.
Get out and learn, take a class (indoors or outdoors), make it a habit to continue learning as much as you can handle at one, then do it again, and improve yourself in, not just one, but all aspects of your rock climbing skills.
Someone once told me, "I was nearly killed due to an inexperienced person volunteering to belay me . . ." There are many articles written on injuries and deaths, due to negligence and inexperience. So, if you value your life and others around you, educate yourself in rock climbing, furthermore on how to keep you and those around you safe. Is always fun to climb, until someone gets hurt. Don't let that next person be you.