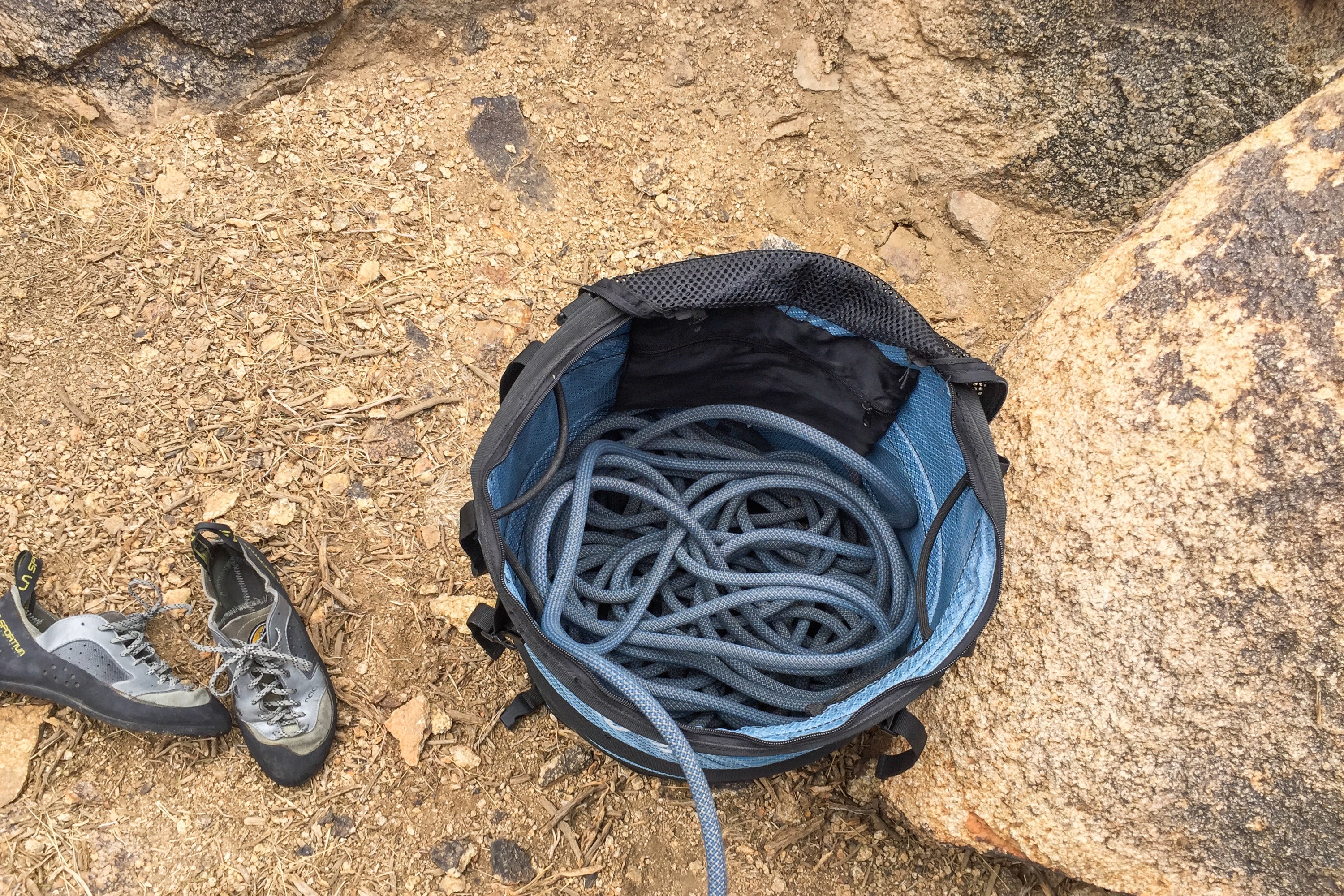 The Blue Water cylinder rope bag (best known as "Rope Cualdron") is a new addition to our favorities.
Company's Description:
Adjustable, quick-release straps allow you to adjust the height of your Rope Cauldron up to 24″ by the clever use of a coil spring. A zipper pocket inside the Cauldron hangs onto your valuables while the four gear loops keep your rack organized and easy to access. The mesh zip top airs out your gear while the solid bottom protects your rope from grit. The carrier loops allow you to pick up the cauldron and move to the next anchor over or sling it over your shoulder to get to the next wall.
We find this rope bag's design incredibly convenient, because your rope stays away from the ground and its fine dust. Lets face it, even with a large floor tarp this can be disficult. The cylinder is easier to move around if you need to belay from a diferent spot, coiling is a breeze, you rope gets air during storage . . .
Check it out for yorself. It is a great piece of gear and we definitely feel this bag will help extend the life of our ropes.
Thanks Blue Water magicians!