Darius ascending a rope like a pro
Darius ascending a rope at Cyclops rock, one of Joshua Tree's longest rappels. With little training and lots of determination, he raised up above all challenges of the mind, nature's gravity, and was rewarded with great sense of accomplishment – a feeling that only those who do not give up, regardless of how difficult something may seem, get to experience.
What an epic adventure! What a strong person!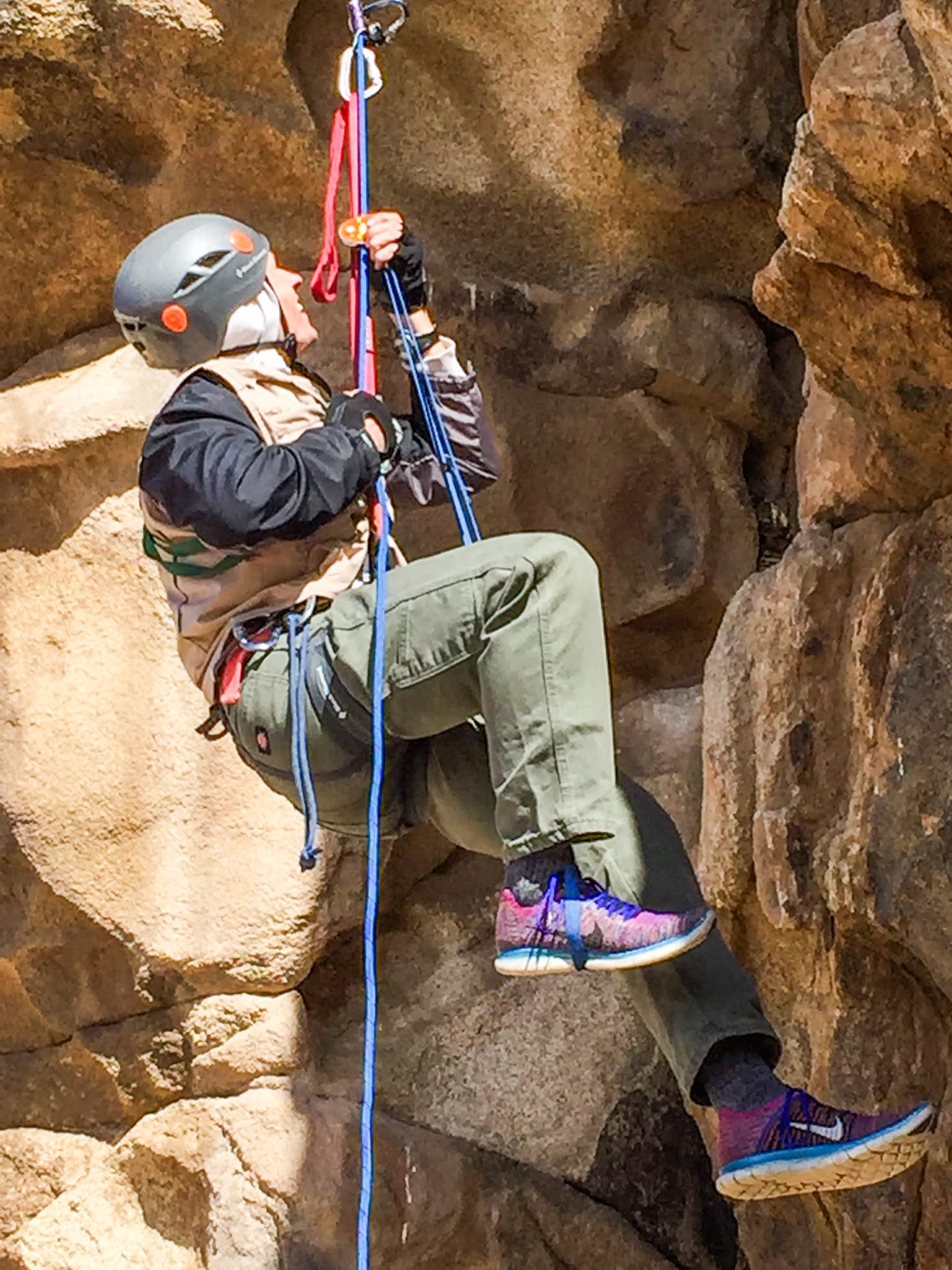 Climb on!