Great places for beginners . . .
There is no better place for a beginner to practice climbing technique than the Top Out Climbing Gym in Santa Clarita, CA.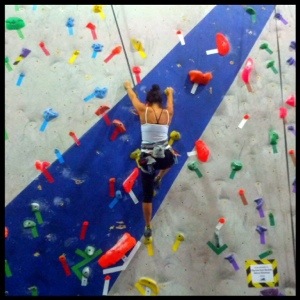 This gym mostly consists of bouldering areas, but it offers great variety of top rope routes as well. They have 7 auto-belay machines that make it easy for those who do not have a partner or those who want to get their training done in half the time. Each auto-belay machine offers a variety of routes that range in all levels from beginner to advance. If you still don't know your knots or how to belay, not a problem – they don't require for you to know this, which makes rock climbing for beginners a lot easier.