Rock Climb Every Day
The perfect way to learn rock climbing skills outdoors
New to rock climbing? Haven't climbed for quite a while and need a refresher? Want to graduate from an indoor gym to climbing outdoors?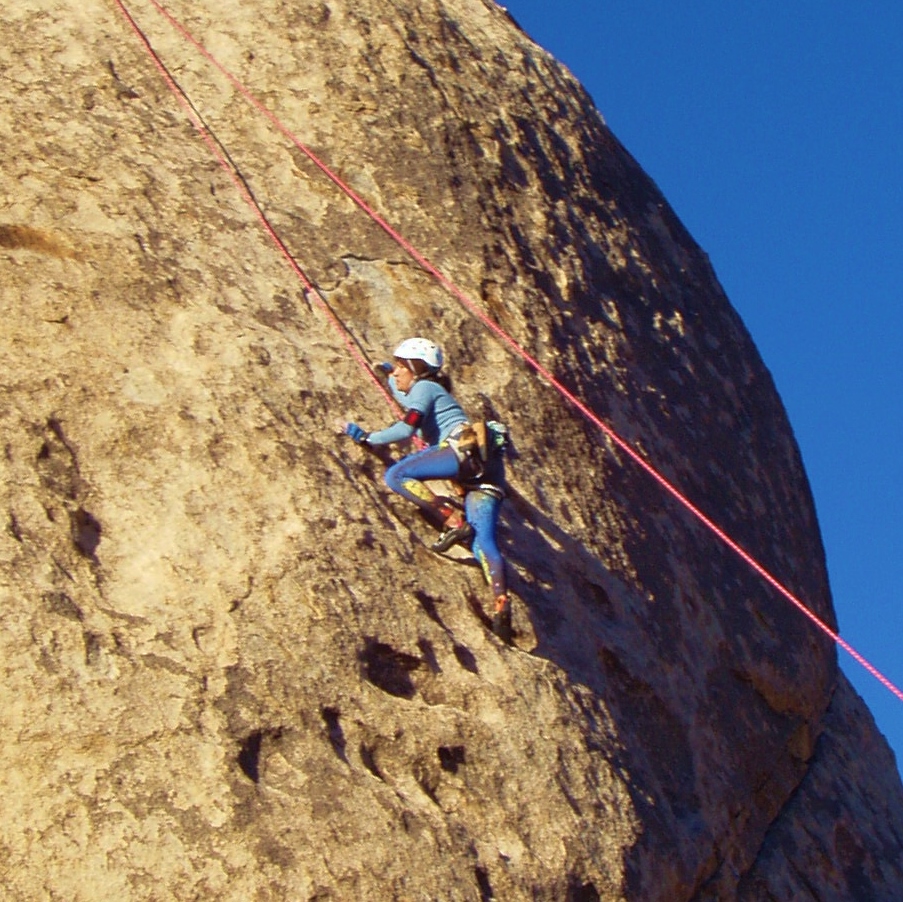 Rock Climb Every Day is for you
We'll make it a safe and fun experience – that's our motto
We love climbing and that love is contagious
Friendly, experienced instructors (see

testimonials

)
Rental gear is included at no extra charge
Plenty of beautiful climbing locations to choose from throughout Southern California
Lots of climbing time
It's fast and easy to register  
As a RCED student, you'll get regular invitations to come out and climb, giving you a chance to polish your skills, meet other climbers and make new friends.
Come join us, the views are incredible. There's no excuse not to give it a try.  To maximize your experience, we offer outdoor rock climbing classes, rock climbing anchor classes, rock climbing adventures, and more!
Sign up today
Step 1 – Go to our Register page
Step 2 – Find your preferred Class/Adventure
Step 3 – Complete Registration and Book!
Customized rock climbing classes for more advanced students are offered upon request after a skill assessment. Contact us for further details.
Visit us on